JADE EDWARDS RETURNS TO ONE MOTORSPORT FOR REMAINDER OF 2023 BTCC SEASON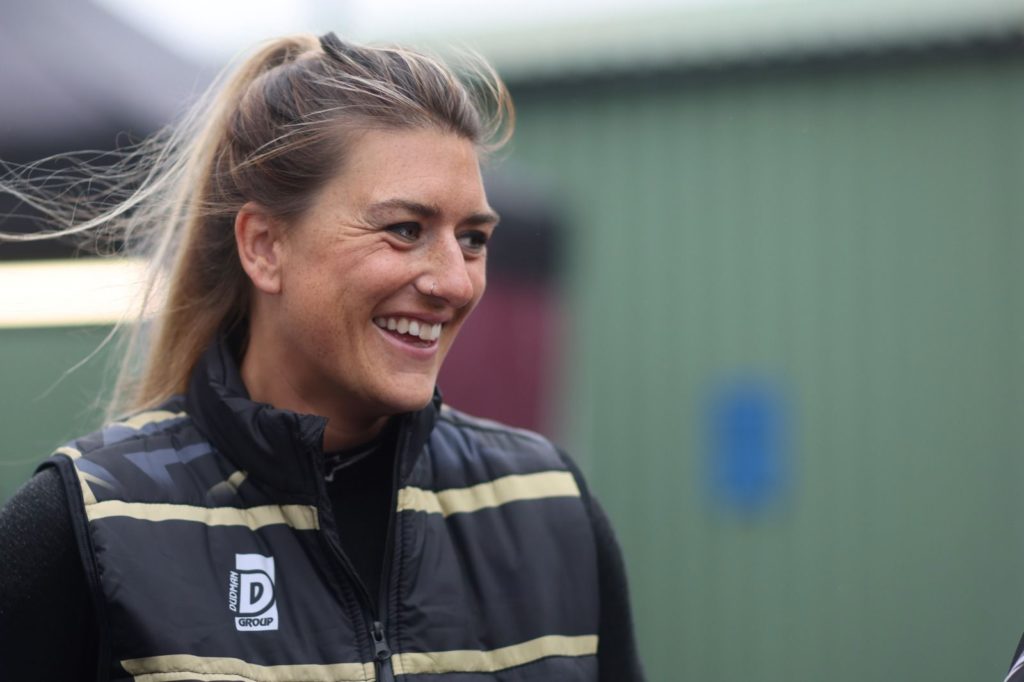 One Motorsport is delighted to announce that Jade Edwards will re-join the team for the remainder of the 2023 Kwik Fit British Touring Car Championship season.
Returning to the Brackley-based squad after spending the first half of the year with Team HARD, the Northampton racer makes a welcome return to compete alongside Josh Cook and Aiden Moffat under the Starline Racing with One Motorsport banner.
The third-generation BTCC driver is no stranger to the outfit having raced one of the team's three Honda Civic Type Rs in 2021 and 2022, scoring a handful of points finishes and a popular Jack Sears Trophy victory at Oulton Park.
Now re-aligning herself with the reigning Independent Teams' champions, Edwards is eager to complete her third full campaign in the UK's premier motorsport series on a high with strong performances and results across the next five events.
"I'm delighted to be returning to One Motorsport for the second half of the season," Edwards said. "I do want to say a big thank you to everyone at Team HARD. for their hard work and commitment; we've ended things on good terms and there is nothing but respect between us.
"Being able to re-join One is something that I'm really excited about and I'm grateful that we've been able to work out a deal to make it happen. Having already spent two years with the team it feels like home and I'm going back to familiar surroundings, which can only be a positive.
"Obviously there have been some changes made to the car since I last drove it but I'm confident that with the proven track-record of the team – as well as the experience of Josh and Aiden – that I'll be able to hit the ground running when we get to Croft in a couple of weeks.
"I'm fully focused on having a strong end to the season and I believe being back in the Honda Civic Type R gives me the best opportunity to do just that!"
Steve Dudman, One Motorsport Team Owner, added: "We are very pleased to welcome Jade back to One Motorsport where her energy, professionalism and genuine enthusiasm provides a great vibe throughout the whole team.
"One Motorsport also recognises the fantastic support that she has from some great people behind her, all whom have provided support to secure this move.
"We originally had a long-term plan in place across 2021 and 2022 to demonstrate that her diversity into the team was a not a box-ticking exercise and to give Jade a real chance in a highly competitive car to prove herself and attract all those businesses that promote equality to come and join us.
"We're hoping that we can use this second chance to find Jade further strong support for the rest of the season and then for future years because she has so much to offer."
The 2023 Kwik Fit British Touring Car Championship resumes on 29-30 July at Croft Circuit in North Yorkshire.
---