ONE MOTORSPORT SHOWS BRITISH GT FIGHTING SPIRIT DURING BRUISING DONINGTON PARK WEEKEND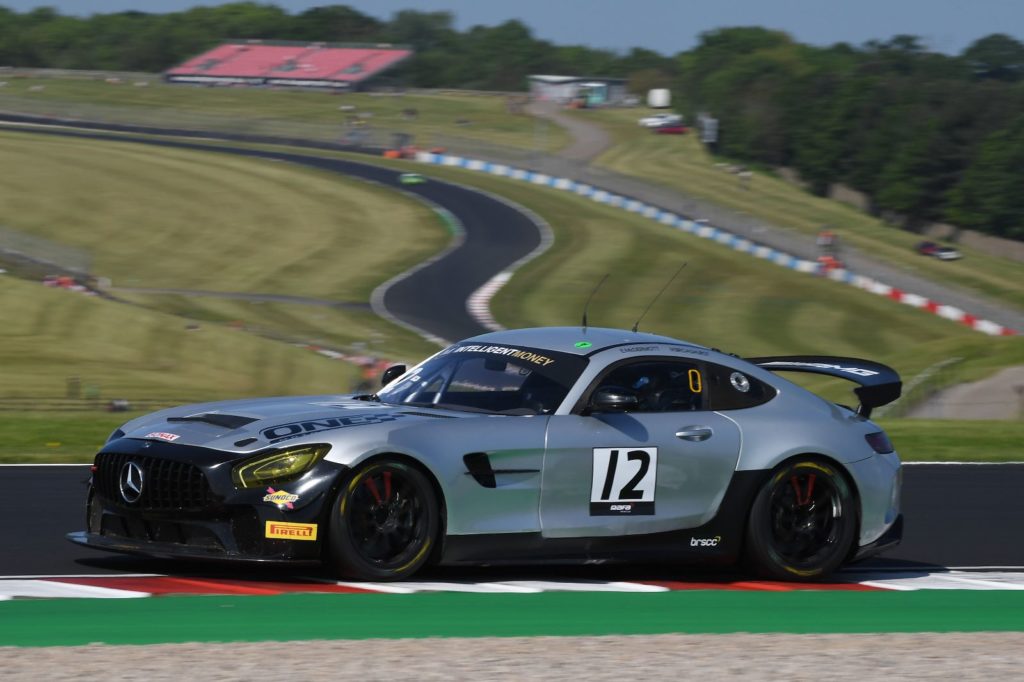 One Motorsport showed grit and determination at Donington Park this past weekend (27/28 May) to bounce back from a crash in practice and score a solid haul of points in the latest round of the Intelligent Money British GT Championship.

Making the first of two visits to the sun-drenched Leicestershire venue this year, Ed McDermott and Mikey Broadhurst – who were victorious last time out at Silverstone – produced a measured drive to finish fourth in the GT4 Pro-Am Class.

However, the GT4 result currently remains provisional pending the outcome of an appeal by another team over Silverstone's race positions; therefore meaning that the Donington Park's Compensation Time will only be applied once that result has been confirmed.

Arriving at the third meeting of the 2023 campaign buoyed by the success that was achieved last time out, the Brackley-based outfit endured a torrid start to the weekend as McDermott was involved in a scary incident during Thursday testing.

Whilst the 40-year-old thankfully walked away unscathed, the same could not be said for the team's Mercedes-AMG GT4 which sustained damage that was too severe to be repaired in time for Saturday.

Sourcing a spare car, One Motorsport wasted no time in showcasing their championship-winning credentials by preparing a second Mercedes-AMG GT4 in a matter of hours to ensure that McDermott and Broadhurst could take to the track for official practice.

Despite being on the back foot, the duo worked on fine-tuning and getting to grips with their replacement machine before then going on to set the fifth fastest Pro-Am time in GT4 qualifying.

Lining up in the thick of the action for Sunday's two-hour contest, McDermott made a solid start however early into his stint he began to struggle with discomfort in his back which would ultimately limit his progress.

Digging deep, McDermott settled into a groove and remained resolute behind the wheel before then handing the reigns over to Broadhurst.

Despite being a lap down on a number of other GT4 cars, Broadhurst emerged as one of the standout performers in the second half of the race as he showcased impressive pace – setting lap times that were as on par and at times as quick as some of the leading GT4 contenders.

Valiantly remaining within touching distance of the Pro-Am podium until the chequered flag, Broadhurst held station to finish fourth and complete what was a remarkable turnout for the entire team.

"After Ed's accident on Thursday this was very much a damage limitation weekend," said Team Principal Danny Buxton. "I'm extremely proud of the team as it was a busy few days to ensure that Ed made the grid!

"Ed drove valiantly during his stint after suffering with muscle spasms in his back and then it was great to see Mikey looking so racy. It's now onwards and upwards to Snetterton for us in a couple of weeks' time."

The Intelligent Money British GT Championship continues at Snetterton on the 17/18 June.
---