WILL POWELL COMPLETES ONE MOTORSPORT WITH STARLINE RACING BTCC LINE-UP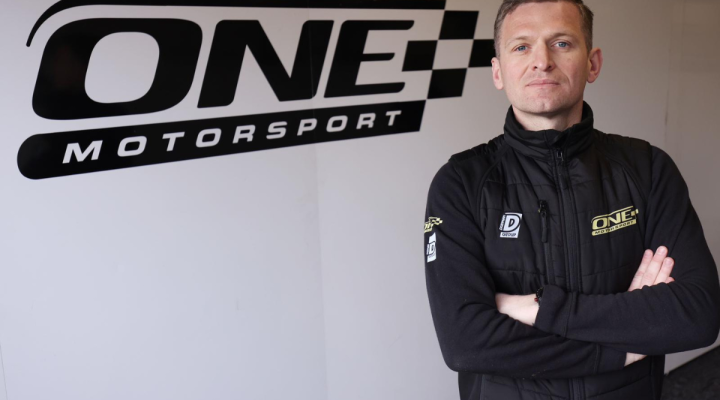 Will Powell completes One Motorsport with Starline Racing line-up for 2023 BTCC campaign Former GT champion partners with Josh Cook and Aiden Moffat to pilot third Honda Civic Type R Powell to challenge for coveted Jack Sears Trophy honours. One Motorsport with Starline Racing has today (11 April) announced that Will Powell will complete its driver line-up for the 2023 Kwik Fit British Touring Car Championship.

Embarking on what will be his first full season in the UK's premier motor racing series after making his debut last year – appearing at seven events – the 38-year-old will team up with reigning Independent Drivers' champion Josh Cook and multiple race winner Aiden Moffat to pilot one of the Brackley-based outfits three Honda Civic Type Rs.

Having achieved plenty of success across single seaters and GT racing previously – most notably winning the British Endurance Championship in 2021 – Will has turned to his hand to touring cars late in his career.

Relishing the opportunity to work with one of the leading outfits in the BTCC, alongside Europe's biggest car parts supplier LKQ Starline, the Jack Sears Trophy competitor will be supported by a number of returning partners including Zovoo DragBar.
Recently, Powell has played an integral part in the rebranding of BTC Racing to One Motorsport and the subsequent expansion of its operations – which saw the championship-winning team merge with his own successful Motus One sports car squad.

Joining the One Motorsport leadership team alongside Steve Dudman, Danny Buxton and Paul Hartley, the Birmingham-born driver has paired the role of Commercial and Marketing Director alongside his driving duties this year.

Will Powell: "After a busy winter of change, I'm delighted to be driving for One Motorsport with Starline Racing this year. We've been working hard behind the scenes to merge the touring car and sports car programmes over the winter and rebrand to One Motorsport.

"We've also welcomed partners like LKQ Starline, Castrol and Zovoo and so now it's time to purely focus on going racing. It's great to be working with experienced campaigners like Josh and Aiden, who I know I can learn from, and I'm looking forward to getting stuck in."

Steve Dudman, One Motorsport Team Owner, added: "We're delighted to complete our line-up for the 2023 season. Will has been working hard behind the scenes at One Motorsport and has become an integral part of the team in recent months. With Josh and Aiden alongside him, I'm sure he will dedicate himself to deliver his best on track this year."

One Motorsport with Starline Racing will take the covers off this year's challengers at the BTCC Season Launch at Brands Hatch on 12 April before commencing the 2023 season at Donington Park on the weekend of 22/23 April.
---