COOK AND MOFFAT TO LEAD LKQ STARLINE BY ONE MOTORSPORT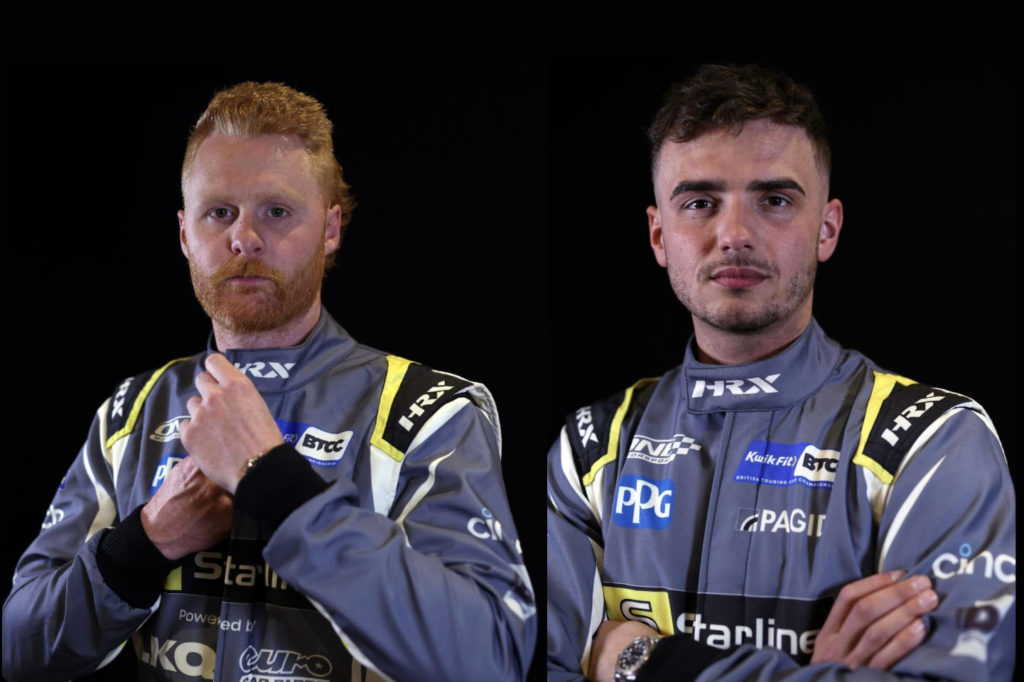 COOK AND MOFFAT TO LEAD STARLINE RACING BY ONE MOTORSPORT
• Aiden Moffat joins One Motorsport alongside reigning Independent Driver Champion Josh Cook
• Starline powered by LKQ Euro Car Parts welcomed as partner for two-car entry
15 February – Brackley, England.

One Motorsport is pleased to announce the signing of Aiden Moffat and new partner Starline powered by LKQ Euro Car Parts to the team, alongside reigning Independent Drivers' Champion Josh Cook.

The fast pairing will lead the charge for Starline – powered by LKQ Euro Car Parts the UK and Ireland's leading aftermarket motor parts group – in the Kwik Fit British Touring Car Championship.

The two-car team will be entered with initial lead billing as Starline Racing by One Motorsport. The partnership will significantly enhance Starline's profile as a key part of LKQ Euro Car Parts Group offering.

It is a partnership that coincides with a major expansion for the reigning BTCC Independent Team Champions, on the back of the recent rebranding of BTC Racing to One Motorsport.

Danny Buxton, Team Principal of One Motorsport said:
"We're delighted to rejuvenate our BTCC line-up and welcome Aiden in, whilst re-signing Josh was an incredibly important step. Aiden is a class act and I feel he has yet to reach his potential. I'm confident with the support network we'll provide, he'll be a front-runner from day one. Josh is raring to go and we're pushing extremely hard to ensure he has all the winning tools. Together with the exciting Starline LKQ Euro Car Parts partnership, we're ideally positioned for all challenges in BTCC racing,"

Aiden commented:
"I'm really happy to be signed with Starline Racing by One Motorsport for the 2023 BTCC season! Seeing how competitive they were in the Honda Civic FK8 gives me a massive buzz that I just didn't have last year. A massive thanks to Steve Dudman, Danny Buxton and Will Powell for making this all work. Despite spending so much time in BTCC, this is the most comfortable I have felt going into a season. Racing is a bit like business, you want to deal with the right people and that's what we now
have for this year with One Motorsport and our new as well as existing partners who are supporting this fantastic opportunity."

Colin Cottrell, Marketing Director at LKQ Euro Car Parts said:
" We're excited to be teaming up with One Motorsport for the 2022 BTCC championships. We are very much looking forward to seeing what One Motorsport, Aiden and Josh can do in the forthcoming season as part of the Starline Racing team.

Further information about One Motorsport's additional BTCC and British GT entries will be announced in due course. In the meantime, this latest development provides One Motorsport's sponsors, partners and affiliated businesses with an unparalleled package of motorsport content, events, exposure and the best hospitality in the paddock across multiple high-profile racing series in 2023.
---